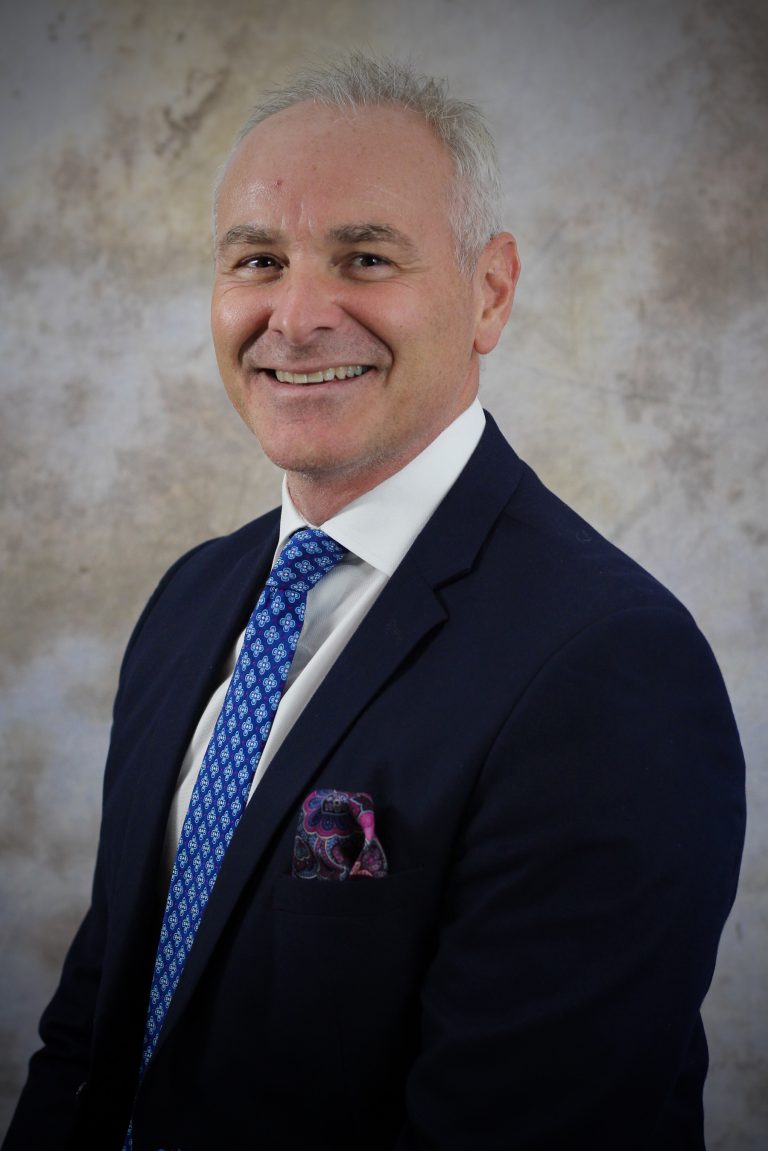 Danny has spent over two decades in education, six years as an elementary and secondary teacher and sixteen years in administration, first serving as Vice-Principal of St. Basil Secondary and St. Mary's College, and Principal of St. Mary's College and Our Lady of Lourdes Elementary School.
Danny then spent two years as Principal of De La Salle College "Oaklands," an independent Catholic Grade 5-12 school in Toronto before moving into the role of Superintendent of Education in 2017.  He was named Director of Education in February of 2022.
Danny graduated with a Masters in Educational Leadership from Nipissing University and went on to achieve a certificate in Labour Law from Osgoode Hall Law School.
His Bachelor of Arts and Education degrees were completed at Lakehead University.
Danny and his family are members of Precious Blood Cathedral where he serves as a lector and his two daughters serve as altar servers.
Includes, but is not limited to:
Communications Department
Advertising, marketing and promotions
Board annual reports
Media releases
Public displays (e.g., registration)
Social media strategy
Updates to board / school websites
Programs & Activities
Board Meetings
Board Responses – media, task forces
Governance Issues
Public Relations
Regional Education Council (REC)
Staff Faith Development
Strategic Planning
Summer Learning (Secondary)
Schools
Holy Angels Learning Centre
St. Mary's College
Student Success Leader
Adult and Continuing Education
Alternative education
Cooperative Education / Ontario Youth Apprenticeship Programs
Dual Credit Programs
Graduation Support for Indigenous Students
Literacy (Grades 7 – 12)
School College Work Initiative (SCWI)
Secondary programming
Specialist High Skills Majors (SHSM)
Supervised alternative learning (SAL)
Transitions to and from secondary school
Committee Lead
Administrative Council
Board Marketing Committee
Focus on Faith Committee
Policy Committee
Secondary Program Team
Student Senate 
Student Trustees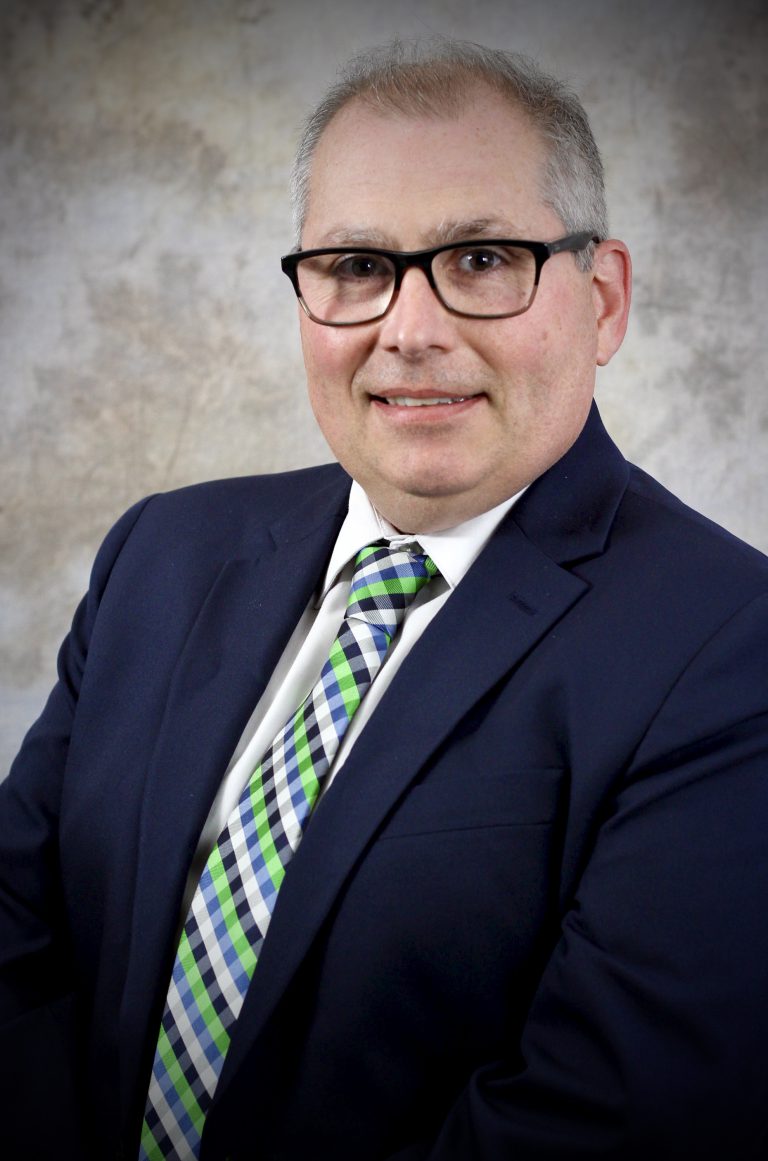 Joe joined the Huron-Superior Catholic District School Board in September of 1995.
Throughout his years with the board, he has served in the role of teacher, principal and, most recently, as a Superintendent of Education. Joe and his wife Christine are proud parents of Victoria and Andrew.
Parishioners of St. Gerard Majella Parish, Joe and his family have served in a number of ministries. Currently, Joe sits on the parish finance committee and serves as an usher at the 11:00 a.m. mass.
Joe is very community-minded and has served on a number of community boards and committees, including two full terms as a governor at Sault College of Applied Arts and Technology.
A lifelong learner, Joe holds four university degrees, including a Master of Education in Educational Leadership from Nipissing University.
Joe also earned a Certificate in Executive Leadership from Cornell University.
Includes, but is not limited to:
Human Resources Department
Contract negotiations
Grievances, mediations, and arbitrations
Human Resources Analytics
Labour Relations
Recruitment and retention
Staffing
Succession planning/leadership development
WSIB
Health & Safety
Emergency Planning and Response
Employee Training (Safe School Portal, Safety Releases)
Pandemic Planning and Protocol Development
Violence Risk Assessments
Workplace Inspections
Workplace Violence and Harassment
Programs & Activities
College Student Placements (e.g., ECE, CYW, OT, PT)
Employee Attendance Support
Employee Assistance Program
Negotiations – (CUPE, OSSTF)
School Year Calendar Consultations
Tutoring (i.e. Tutoring Allocation)
Violence and Harassment Reports
Committee Lead
Professional Development (CUPE, OSSTF)
Joint PD Committee (OECTA)
Joint Health and Safety Committee
Joint Staffing Committee
Leadership Development Committee (Principals and Vice-Principals)
New Teacher Induction Program (NTIP Committee)
Teacher Education Advisory Committee
Well-Being Committee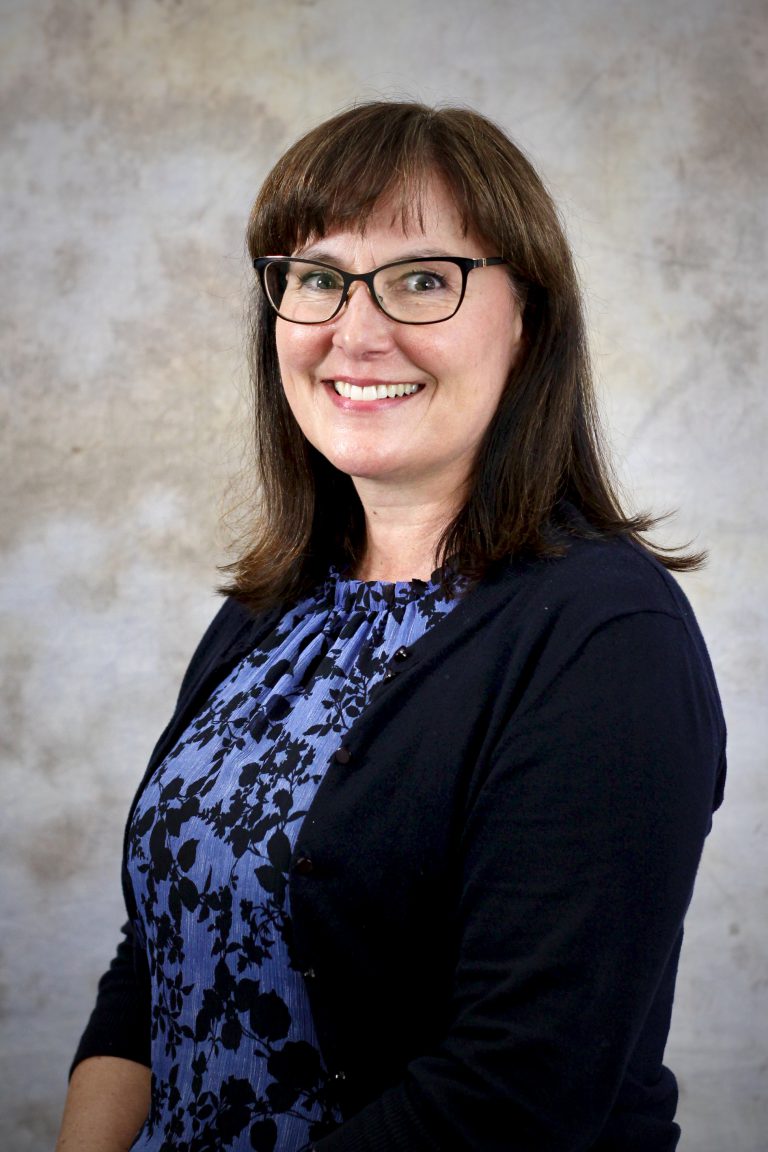 Christine recently celebrated her twenty-fifth year as an employee with the Huron-Superior Catholic District School Board and has held the roles of occasional teacher, classroom teacher, learning resource teacher, vice-principal, and principal.
Most recently, Christine was appointed as Superintendent of Education on August 1, 2019.
Christine and her family are members of St. Jerome Parish. She assists with the Reconciliation and First Eucharist preparation classes at the parish and volunteers to help with various charity events held at the church.
Christine graduated from the University of Western Ontario with an Honours Arts degree in English and a Bachelor of Education.
She also graduated from Nipissing University with a Master of Education.
Includes, but is not limited to:
Curriculum Department
Early Intervention (K – 3)
Experiential Learning
French-as-a-Second Language (FSL)
Indigenous languages and programs (NSL)
Kindergarten programs
Literacy (especially K – 6)
Multi-Lingual Learner programs (MLL)
Religious and Family Life Education
School libraries/learning commons

 

STEAM
Transitions for Indigenous Students (K – 8)
Schools
Holy Name of Jesus, Hornepayne
Our Lady of Lourdes, Sault Ste. Marie
St. Basil, Sault Ste. Marie
St. Basil's, White River 
St. Francis French Immersion, Sault Ste. Marie
St. Mary's French Immersion, Sault Ste. Marie
Programs & Activities
Assessment, Evaluation and Reporting
Daycares and Before-and-After School Programs
Early Learning and Best Start Programs
Equity, Diversity and Inclusive Education
Home Schooling
Indigenous Education
Pathways Planning
Re-engagement
Safe and Healthy Schools

Breakfast and nutrition programs
Child abuse prevention and reporting
Student Injury Prevention
Committee Lead
Anti-sex trafficking
Digital Learning Steering Committee
Indigenous Education Committee (IEC)
Safe and Healthy Schools Committee (SHSC)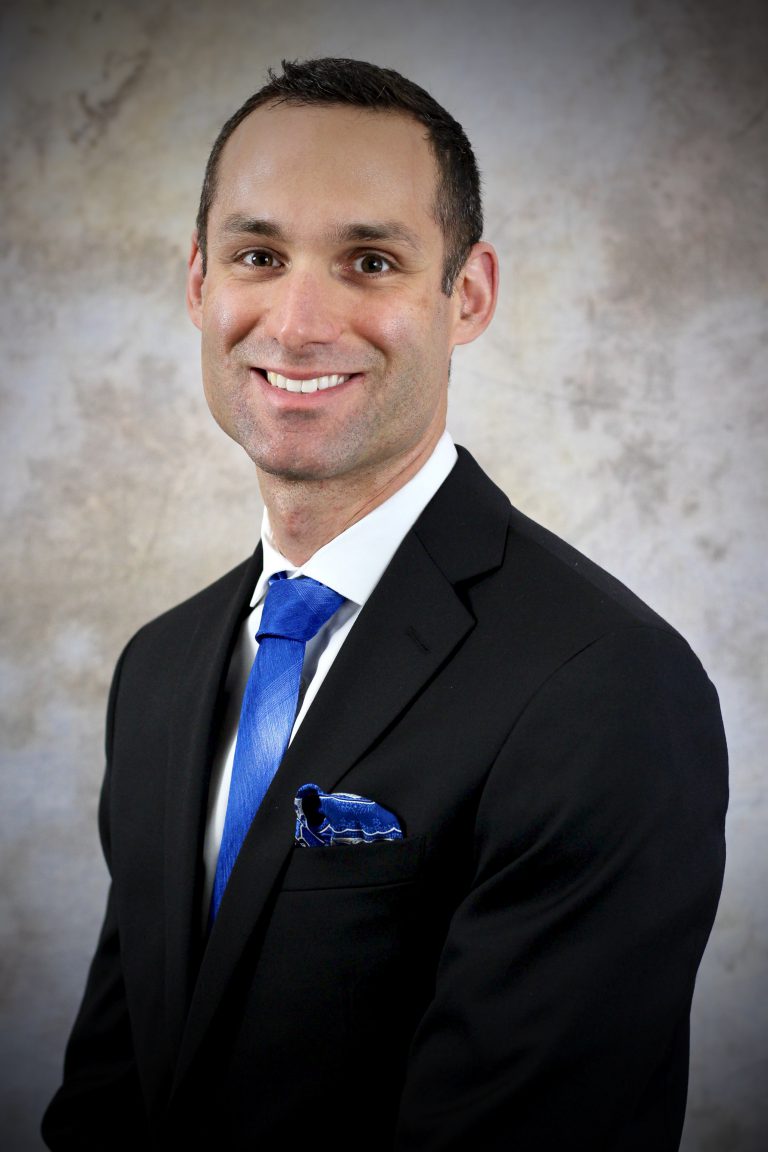 Fil began his career with the Huron-Superior Catholic District School Board in 2007 as a teacher in Blind River.
He briefly returned to Sault Ste. Marie to teach in the secondary panel in 2010.
He transitioned to his first leadership role as principal in 2013 in Elliot Lake and returned to Sault Ste. Marie to continue this role in 2016. Fil was later named the principal of the newly opened St. Basil Elementary School, where he remained from September 2017 until his appointment as Superintendent of Education in February 2022.
Fil graduated from Lakehead University with a Bachelor of Arts in Geography and a Bachelor of Education and holds a Masters of Education degree.
A parishioner of Precious Blood Cathedral, Fil is a lector, usher and Eucharistic Minister.
Fil is a member of the Board of Directors for St. Vincent de Paul in Sault Ste. Marie.
Prior to being named Superintendent of Education, Fil was a member of the CPCO Executive, most recently serving as the unit President.  In addition, he was an instructor for CPCO's Principal's Qualification Program
Includes, but is not limited to:
Special Education Department
Assessment and diagnosis of special needs
Crown Ward Education Championship Team
Mental health protocols and supports
Partnerships with agencies / facilities
Processes, protocols, and policies
School and family counselling
Special Incidence Portion (SIP) claims
Specialized programs and equipment
Speech and language services
Programs and Activities
Athletics – Elementary and Secondary
Hockey Canada Skills Academy Program
Home Instruction
International Education
Negotiations – OECTA
Outdoor education, K – 12
Oversee Principal of Specialized Support Services
Special Admissions (e.g., out-of-zone, non-Catholics)
Summer Transition Program
Schools
Holy Cross, Sault Ste. Marie
Sacred Heart, Espanola
St. Mary, Massey
St. Paul's, Sault Ste. Marie
St. Kateri OLC, Sault Ste. Marie
Committee Lead
Athletics Committee
International Education Committee
Outdoor Education Committee
Special Education Advisory Committee (SEAC)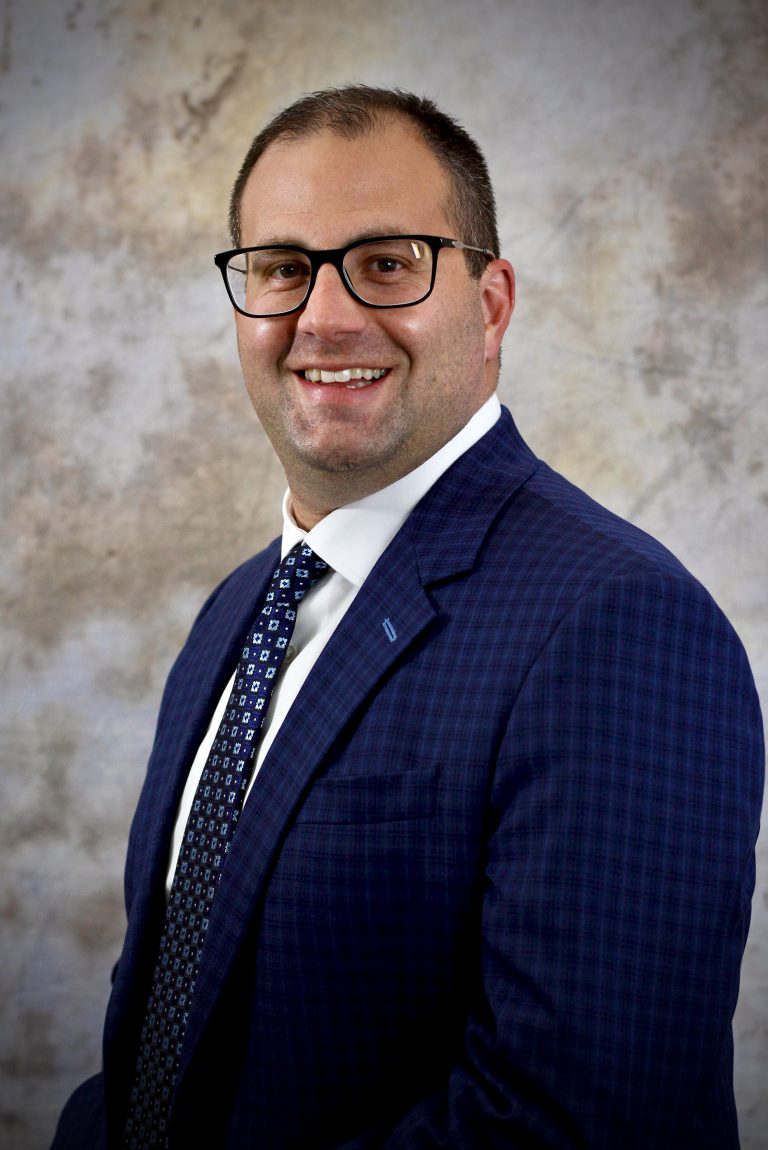 Justin joined the Huron-Superior Catholic District School Board in December of 2020.
Justin is a graduate of the former St. Basil Secondary School, earned a Bachelor's degree in Administrative and Commercial Studies from the University of Western Ontario and has attained professional titles of Chartered Professional Accountant and Certified Management Accountant.
Holding a wealth of experience in both the public and private sectors. Justin's most recent position was that of Chief Financial Officer, Director of Operations and Chief Privacy Officer with Algoma Public Health. Previously he worked in the finance department at Algoma Steel.
Justin has been active in Precious Blood Cathedral parish and with the Centre for Social Justice and Good Works. A former Junior 'A' Hockey Scholastic Player of the Year, Pino now coaches minor hockey.
Includes, but is not limited to:
Business Department
Accounting
Audits
Banking
Benefits
Budgeting
Enrolment reporting
Payroll
Purchasing
School fundraising and cash handling
Education service agreements with First Nations
Information Technology Department
Acquisition of hardware and software
Data submissions
Installation and deployment of devices
Network management and maintenance
Privacy and security of information (PIM)
Support and training on systems
Plant Services Department
Building accessibility and security
Capital enhancements, planning, and projects
Energy use and reduction
Maintenance and repairs of facilities
Programs & Activities
Board Insurance
Cafeterias
Community Use of Schools
Courier (i.e., approval / distribution)
Disaster Recovery Planning
Negotiations – CPCO
School Accommodation / Viability Reports
Transportation
Committee Lead
Accessibility Planning Committee
Audit Committee
Catholic Education Foundation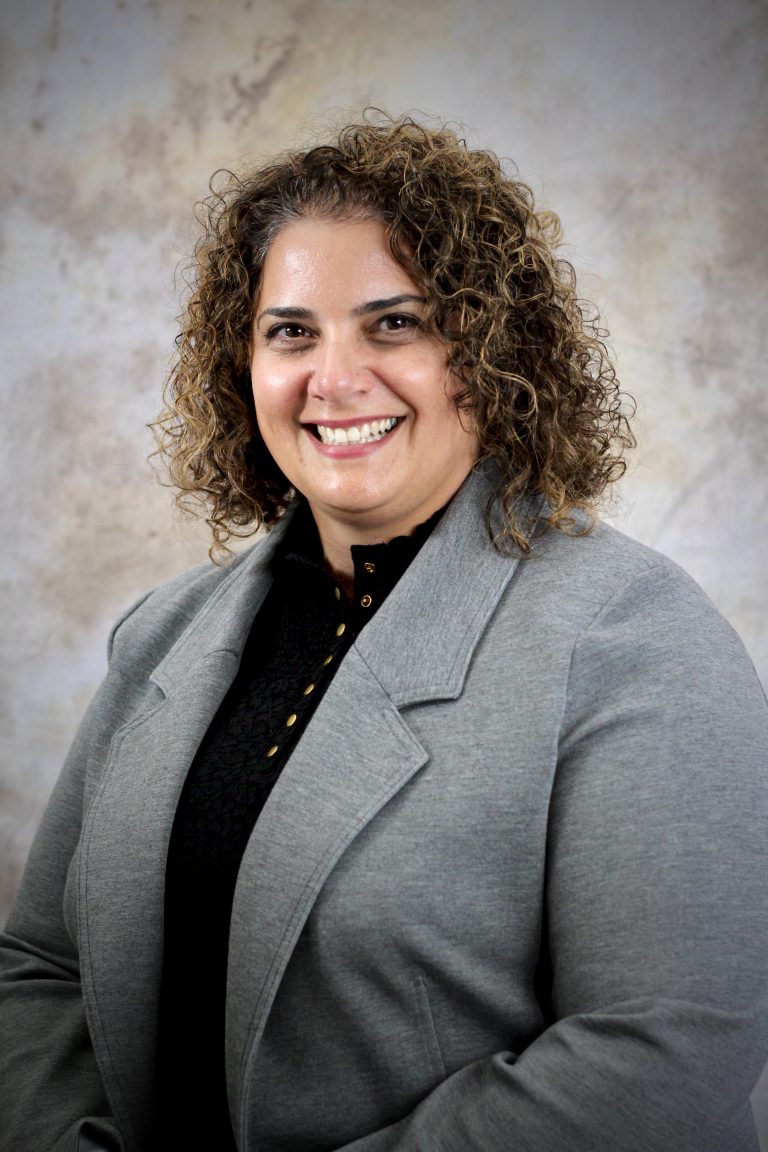 Includes, but is not limited to:
Curriculum Focus
Numeracy (K-12)
Development, Implementation and
Monitoring of the Board's Math Achievement
Action Plan
EQAO Assessments and Analysis (Gr. 3, 6 &
9)
Liaison with the Ministry of Education Math
Achievement Action Plan
Development of Math Professional Development Opportunities for Educators 
Development of Math Resources for Parents
Schools 
Holy Family, Sault Ste. Marie
Our Lady of Fatima, Chapleau
Our Lady of Fatima, Elliot Lake
Our Lady of Lourdes, Elliot Lake
St. Augustine, Wawa
St. Mary's, Blind River
Programs & Activities
Catholic School Councils (CSCs)
Summer Learning Programs – Elementary
Summer Learning Programs – Elementary
Managing Information for Student
Achievement (MISA)
Committee Lead
Numeracy Committee Lead
Parent Involvement Committee (PIC)
The Administration Team for the Huron-Superior Catholic District School Board is comprised of five people with extensive experience in Catholic education and finance. The Administration Team is charged to run the day-to-day business of the Board and report to the Board of Trustees at regular monthly meetings at the Catholic Education Centre.
Click on the image to view a larger version of our Organizational Chart.
In the education sector, a competitive, fair, and responsible Executive Compensation Program is vital for
attracting and retaining the talented, innovative leadership required to ensure continued progress in student
achievement and success. Our proposed Executive Compensation Program balances the need to manage
compensation costs and the need to attract and retain the executive talent we seek.
Key sections in our proposed Executive Compensation Program include:
Executive Compensation Philosophy
Executive Accountability & Complexity Matrix
Proposed Comparator Organizations
Proposed Executive Compensation Framework
Executive Pay Envelope and Maximum Rate of Increase